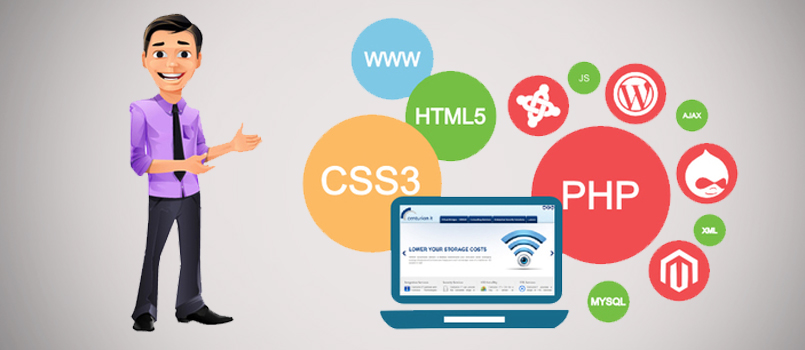 In this blog let's understand the basic components of a website.


First comes the domain name

Like all of us, a website also gets the identity with its name. There are many extensions available to book a domain name with

For example www.drpranav.com .in .co.in., net, edu and many more

Over 32.64 Crore domain names are already sold till 1st quarter of 2016

So even if you are not planning to get a website soon, still it is really important to get your domain name registered before someone else gets it. You can go to Godaddy or Bigrock and register your domain name today.


Now let's see Web hosting

A website is designed and developed on a computer called as local host and it can be opened only on that particular computer and not visible on World Wide Web until you go for web hosting service.
Web hosting service providers, sell or lease the servers to end users like you and me to store website on their web server that connects to World Wide Web and makes your website available 24 by 7.
The annual charges of web hosting depends on several factors i.e. the server type, server space and the bandwidth that we will see in detail while we discuss the cost of website.


Web Designing & Development

Web designing refers to both esthetic portion and usability of website which is done with the help of design programs such as Adobe Photoshop and other visible elements to create a layout.

Web development refers to adding soul to the web design to make it lively. The web developer defines the Functionality of a website using various programming languages.

There are two types of websites that can be developed i.e. Static and Dynamic


DESIGN

A static website looks basic and simply delivers information without any bells and whistles on the other hand a dynamic website is esthetic and follows a trend. In simple words a static website is Katrina and a dynamic website is Katrina with makeup.


USER INTERFACE

All the static websites have a very poor user interface and will leave visitors with limited by imagination. Whereas in a dynamic website you can have an interactive web app that people can use, not just read.


DEVELOPMENT COST

A static website is the simplest kind of website one can ever build as it is made with basic coding however dynamic websites are much complex in development. This is the reason why static websites are developed quickly and are cheapest to develop and host, as compared to a dynamic website.


FUNCTIONALITY

Though it may be easy to develop a static websites but when it comes to updating content or images it can be done only by someone with knowledge of website development whereas in a dynamic website the owner can get the ability to update the content or images with content management system.
Some examples of dynamic website features could be: content management system, e-commerce system, ability for clients or users to upload documents, create content or add information to a site.
Previous
Next