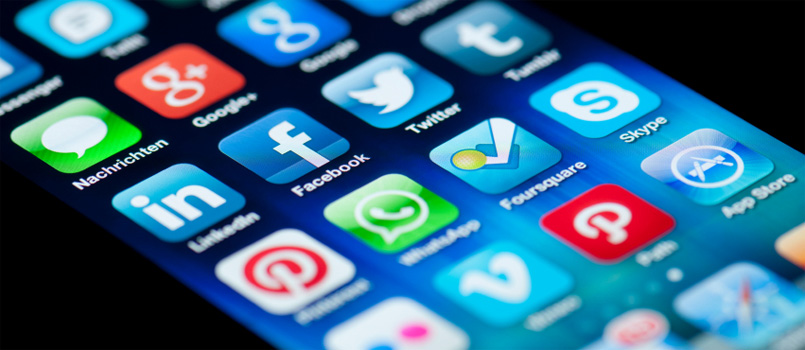 We all know that network is net worth. More number of people you have in your connection; better the chances of growth you have. And trust me it's not tedious job. It won't take more than 10 minutes a day. Here is what you have to do..
STEP ONE
Create a folder on your smart phone, name it as "GROWTH" and place it on your phone's home screen.
STEP TWO
Add the applications that I have mentioned below. There are 12 applications in total and you must be using some of them already.
1. Facebook 2. Facebook Page Manager
3. Facebook Messenger 4. Google Plus
5. Twitter 6. Linked In
7. Instagram 8. Blogger
9. You Tube 10. Whatsapp
11. Hike 12. Curofy
If you don't have any of the applications installed on your phone that I have mentioned above then you can simply download from Google Play store, app store and are absolutely free of cost.
STEP THREE
Once you have everything in place; you have to follow the step 3 where in you have to make sure that you spend at least 10 minutes on any of the platforms everyday apart from your personal use.
To make it simple; you can use Facebook on Friday, Twitter on Tuesday, Whatsapp on Wednesday, Hike on Holiday, Instagram, You Tube, Blogger and other applications on Saturday or Sunday. Use these platforms specifically for growing your network apart from your personal use. Share your posts and connect with as many people as possible without annoying them. Initially you might find some difficulty in accessing applications like Linkedin or Blogger but as you will spend time on these platforms; you will get comfortable as you are on Facebook.
There's one thing I want you to remember, this activity won't give you immediate results but if you continue this for a period of time this will definitely help you to grow your network and ultimately grow your dental practice. Hope it works for you.. Thank you for reading this blog post.
If you like this post please share your valuable feedback and I would love to come with some more inputs on use of smart phone and digital marketing for growth of your practice..
Previous
Next