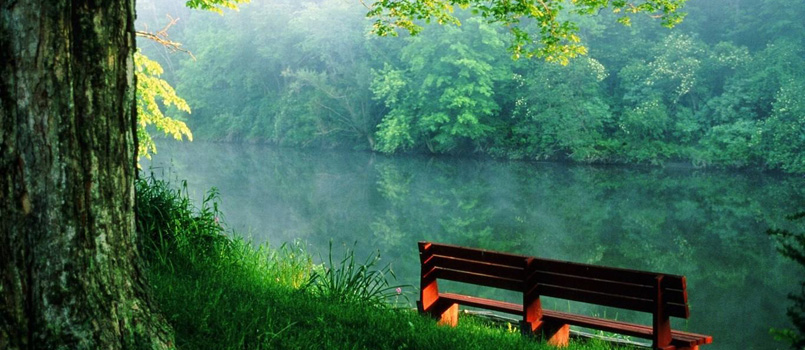 I have observed that over last couple of years life of medical professionals in metros has gone hectic. There has been a significant increase in anger & anxiety. I believe that the main culprit behind this human breakdown is "STRESS" may be emotional, social, financial or physical, may be because of competition, work pressure, bargaining patients, staff, family and there can be thousand other reasons..
Many medicos from metros begin their Saturday night at clubs, pubs, restaurants, bars or malls which are actually not stress bursting but stress masking options which reduces stress for time being but never eliminate it completely.

Sunday is the rest day, to take care of their hangovers, to get up as late as possible, scratching head and thinking about all the problems that made them pick up the glass last night.

The vicious cycle of STRESS remains as it is… in fact aggravates with time. The problems remain as it is, stress increases manifold and person becomes more and more vulnerable to various stress related health problems and slowly move towards a life full of STRESS, until it breaks him down.

So the solution becomes problem and real problem become a big problem. …all confusion!!!

I believe that only a strong, healthy & peaceful mind can make wrong things right, it can find out joyful moments from the heart of sorrows; it can take out solution from the depth of problem. A Peaceful Mind is the KEY TO HAPPINESS. Until and unless you are at peace of mind you can't think properly forget about working.

When I came to Mumbai ten years back and decided to settle here. Life was smooth initially but then STRESS started taking a toll of my life too & I had no choice than to find some way out..
My idea of being Stress Free!

I was raised in the close vicinity of nature…I spent entire childhood in thrilling & adventurous activities like spending days on nature trails, forest explorations, climbing huge trees, fishing, swimming in river and manyyyyy more. And I discovered the joy of life with nature.

After a long decade I decided to rejuvenate my life with the joy which I used to do in my childhood. .
Every Sunday I started exploring natural places near and around Mumbai. Monday to Friday I started searching for natural places, gathering friends with same passion and fixing the destination. Saturday night used to be preparation & planning time for the Sunday trip, to prepare list of must take things, packing of equipments n all.

I explored natural places around Mumbai starting from Sanjay Gandhi National Park to Tungareshwar Wildlife Sanctuary, from Karnala Bird Sanctuary to Bhimashankar Wildlife Sanctuary, various forts situated in the lap of Sahyandri mountain range and many more. I truly enjoyed the joy of nature walks, trekking and wildlife-nature photography.

It starts on Sunday morning but the effect lasts for entire week, sometimes even more..

Nature has immense power of positivity and healing for Mind, Body & Soul. Everything in nature is free, pure and joyful. I have discovered so much peace of mind that my entire work goes stress free and full of energy.

All my friends who have never taken themselves out of this cement jungle do think about this option. Take yourself out and explore beautiful elements of nature. Start exploring nature with various nature activity groups or your close friends I am sure you will experience a different level of life full of peace and positivity.

Just try to be a little more than being a Dentist!

Stay Healthy & Stress Free…Go Green!!!
Previous
Next