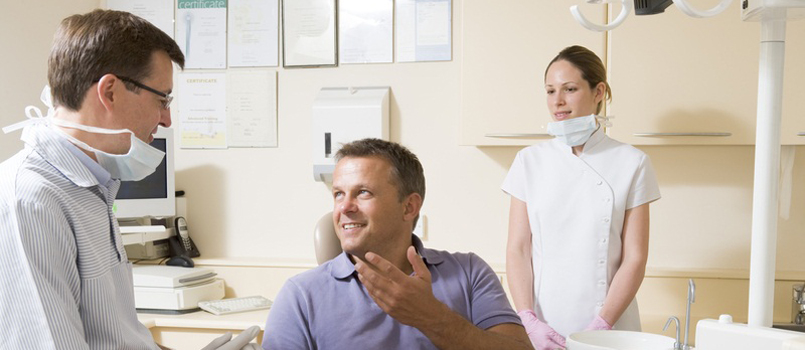 Being a management consultant puts me in a position to interact with many dentists. It is my personal observation that most of the dentists practicing in the same location have negligent interaction with each other; in fact, some of them even go as far as criticizing the other in front of patients. Unfortunately not many understand that this attitude & communication gap not only damages their practice but also curtails their own respectability.
WONDERING HOW DOES THIS DAMAGE PRACTICE?
When you consider a dentist practicing in your locality as your rival and don't have a healthy and cordial professional relationship; your patient takes advantage of this situation. In fact, you might have experienced such situation - a patient comes to you & claims that Dr. A is charging X amount for a procedure, which is of course substantially less than what you are charging. The possibility is that Dr. A might have quoted more than what the patient tells you, but due to fear of losing the patient, you may reconsider the treatment charges.
HOW TO MANAGE SUCH PATIENTS?
When a patient comes to you after visiting another dentist, do not look down upon him. It is a patient's right to have a second opinion. Here's how you should deal with the patients who say, "Wo dusre doctor sahab ki fees to kam hai!"
1. Recognize that the treatment plan may differ from dentist to dentist, like judgment may differ from court to court.
2. Instead of jumping to the conclusion that the other dentist is a novice, explain that the difference may be due to the difference in the treatment plan.
3. Do not indulge in criticizing the other dentist, but recheck your own diagnosis.
4. You should only state that it was the other doctor's opinion and this is your own opinion.
This attitude makes you stand out and seem more respectable and professional. If you respect your fellow dentists and have a healthy professional relationship; you have equal chances of treating patients without compromising treatment charges.
Things can be totally different; all it needs is the right approach and a proper management.
Be The Change You Want To See: Happy Dentistry!
If you have any "!deas" on how to deal with such situations then please feel free to comment below.
Previous
Next