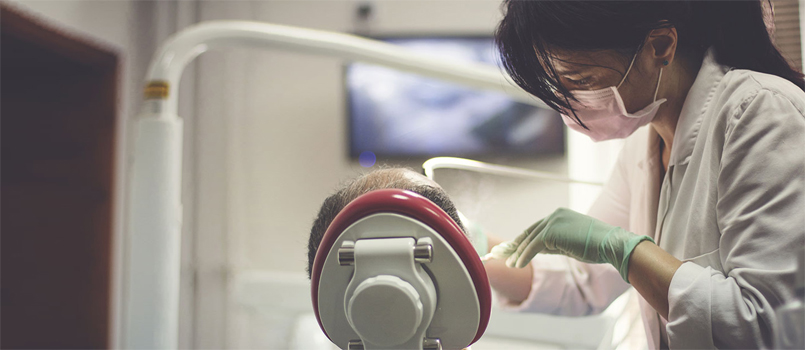 In my last blog you saw how differentiation can help to have a competition free practice. I had also mentioned about adding "Extra Value", in this blogpost let's see why & how to add that extra value in your practice.
What does "Extra Value" mean?
In lay man language, it means giving something extra than what is expected by the patient (not that you pull out an extra tooth. :p) It is about making the patient feel important. It is about "Branding" your practice.
Why do you need to do it ?
Giving that "Extra Value" can help you to retain your patients and there are many other things that it can do! Again let's start with examples; Did you ever try bargaining at KFC, Dominos or Mac'D? I'm sure never. On the other hand, when it comes to a local restaurant we never hesitate to ask for discount.
Why do people pay happily at THE TALVALKARS GYM but groan, moan and complaint when it comes to paying a personal gym instructor? Why do they happily pay 1000 bucks for a 15 min job at TONY AND GUY and they bargain with their friendly neighborhood barber even for 100 rupees?
We try to bargain at places which are considered as local and the synonym for LOCAL is NON-BRANDED! So now you got to my point! You need to change your practice from Local To Branded, because a BRAND belittles the consumer. We find it inadequate to argue, but want to be a part of it, at all costs. In our mind we feel that the brand somehow glorifies us and that's actually true! That's Human Nature!This is why luxury hotels like Taj, Hyatt invest on creating their brand value? This is why they are they behind improving the user experience & building their image in people's mind.
I am sure you would have arrived to the conclusion yourself! This is the magic of Branding!
Just imagine what can happen if somehow you could convince the patient that he is getting value for his money. Probably the patient will hesitate to bargain, he might appreciate the services he got at your clinic and it is possible that he will never ever think of visiting any other dentist in future.
Just like differentiation helps to build a competition proof practice; branding helps you in bulding a "Bargaining Free" practice. Apart from this it has following advantages:
1. It gives a hidden message describing certain feature or attributes of the practice.
2. It helps to filter patients and you will spend less time on convincing the treatment options.
3. It conveys a message about your services to patients thus creating the image of your practice.
4. Once you successfully establish a brand, people always associate your business with some quality/ value.
5. It also helps you in retaining patients.
Want to know about how to do brand your dental practice? Will share everything in detail in my next blogpost.
Previous
Next