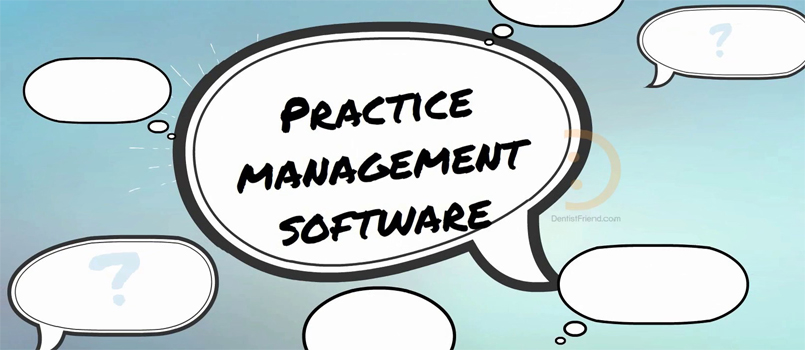 In this blog let's see what to look in good Dental Practice Management Software?
Friend's, the purpose of practice management software is that it should help you to manage your whole practice easily. If you are based in tier I or tier 2 cities and still not using practice management software then probably you are lagging behind.
There are hundreds of practice management software available in the market and many are free of cost but when I say good software then the number shrinks to 3-4. Even out of this 3-4 software, every software has some or other drawback.
For example: If one software helps in branding it doesn't help in marketing or vice versa. One will have a multi-practice option but will miss on some other feature.
Now, as a consumer you have to decide what you want and which software fits in with your requirements.
Here are some insights on how to decide which software to buy?
Before you go ahead reading this blog make sure you have read, "Life-cycle of your Dental Practice" otherwise you won't understand what I am going to tell you.
1. If you are in your introduction stage of your practice then probably you need to take support of other big brands to become a brand but if your practice is already into a maturity stage then instead of relying on third-party marketing, you can have your own marketing budget and use the software that helps in branding your clinic.
2. Here is something I want you to think about, let me put this in simple words, suppose you have subscribed a paid version of the software and using it to send messages to your patients then ideally all the messages should go by your clinic's name and not by the software's name. If messages are being sent by the software name then it means that the company is branding themselves & charging you for it.
3. Second important aspect is that, some companies promise to list you on their portal but what's the sense if there are already 10 dentists listed on the same page no matter above or below me coz at the end of the day it's not killing the competition but creating a competition further.
So be careful before you get trapped in to this marketing jargon.
Previous
Next